Back
Staging hire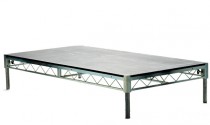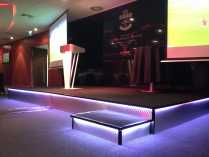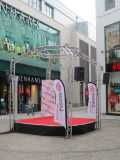 We have a large hire stock of steel deck – the leading industry standard staging. This is a robust and flexible staging system that allows us to cater for whatever stage layout you need. This is backed up by a full range of leg heights, treads and bracing options as well as a wide variety of valance, carpet/surface finishes and trim options to give you the professional finish you are looking for. So, whether it's a fashion show catwalk, outdoor stage, theatre stage, raked seating risers or corporate event, we can provide the staging hire solution for you.
Terms and Conditions of hire apply: Click here for details
Please fill in your details below, submit your enquiry and we will come back to you as soon as we can.